So much to share. Without further ado, here goes:
1. Happy to report that I will defending the research proposal for my PhD dissertation in July. This is the last step before final approval of my research project. If all goes according to plan, I will be carrying out data collection in the fall and then defend my dissertation in January, 2014. Then I can officially assume the title of Dr. Schoenfeld

Huge thanks to my dissertation chair, Dr. Brent Alvar, who has helped me immeasurably in getting to this final stage. It's been an extremely rewarding process that has shaped my critical thinking skills in ways I never could have imagined. Very much looking forward to sharing the results of my study once finished–it will be groundbreaking work on muscle hypertrophy that should have huge implications for exercise program design.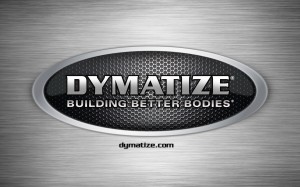 2. I am equally happy to report that I have been appointed to the advisory board for Dymatize Nutrition. For those who don't know, Dymatize is one of the leading supplement companies in the world. What is particularly impressive about Dymatize (besides the fact that they produce the best tasting whey protein on the market, hands-down), is their commitment to advancing exercise and nutritional research. As such, they will be supporting my ongoing research efforts, which will be a huge help in facilitating my ability to carry out cutting-edge studies. I'm excited and honored to be a part of such a terrific company that is so dedicated to furthering science-based fitness knowledge.
3. I have a number of research projects currently in the works. One of them is an EMG study investigating an advanced version of the traditional plank. The exercise, which we've termed the Long-Lever Posterior-Tilt Plank (LLPTP), was first described by Pavel Tsatsouline of the RKC. As the name implies, it involves increasing the moment arm by placing the elbows at the level of the eyes (or as high as comfortably possible) and then initiating a posterior pelvic tilt by actively squeezing the glutes. The study from my lab is a collaboration with several prominent researchers, including my good friend and colleague Bret Contreras. Preliminary results show major increases in muscle activity compared to the traditional plank, indicating that the LLPTP can be a viable exercise for enhancing core development, particularly in well-trained individuals. I co-authored an article with Bret for the NSCA Strength and Conditioning Journal describing performance of the exercise in detail. Hoping to have published data to share soon. In the meantime, here is a video showing proper performance.
embedded by Embedded Video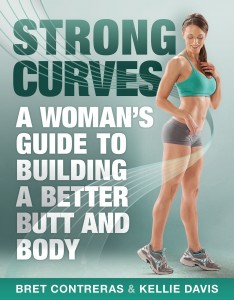 4. Speaking of Bret, he recently released his first "traditional" book sold through major retail outlets, Strong Curves: A Woman's Guide to Building a Better Butt and Body, which was co-authored with figure competitor Kellie Davis. As I've often stated, no one–I'll repeat, no one!–knows more about glute training than Bret. But while Strong Curves has lots of info on shaping up your posterior chain, it is much more than just a glute training manual. The book is over 300 pages of info on all aspects of training, including anatomy, physiology, program design, and a ton of different exercise descriptions–all in full color. I received an advanced copy and was highly impressed by the quality and scope of information covered. And although it is intended for women, the inherent principles espoused in the book certainly apply to men as well. Highly recommended reading!
5. I'll be presenting a two-day intensive workshop on optimizing body composition next month in Windsor, Canada. The workshop will cover cutting-edge strategies for losing body fat and maximizing muscle growth. There will be both lecture and hands-on components, including sessions on metabolic resistance training, nutrient timing, hypertrophy training, and much more. The workshop will be held May 4th and 5th, with early registration extended until April 24th at a reduced rate. Hope to see you there!
6. The review article that I co-authored with my buddy Alan Aragon on the so-called anabolic window of opportunity is now the most-viewed article in the history of the Journal of the International Society of Sports Nurtition! The article has now been viewed almost by almost a hundred-thousand readers. Pretty amazing that all this has transpired in only two months of publication. Alan and I are very proud of this paper, as it presented evidence challenging a dogma that had existed for decades in the fitness field. The results of the most-viewed JISSN articles can be seen here.
7. Lastly, I wanted to share another video clip from my recent appearance at the NSCA Personal Trainer Conference. Here I discuss whether deep squatting is detrimental to the knee ligaments, and delve into the implications for program design. Enjoy!
embedded by Embedded Video


Until next time, cheers!
Brad