1) Happy to say that I'm entering the final year of my PhD program at Rocky Mountain University. So far it's been an extremely rewarding experience. Sure, the coursework has been a bit overwhelming at times, but I've become a much more astute fitness professional as a result–particularly in my ability to assess and scrutinize research. Very much looking forward to carrying out my dissertational research and furthering our understanding about the mechanisms of muscle hypertrophy and their application to resistance training.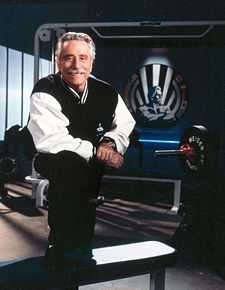 2) I recently collaborated with my good friend Bret Contreras on another T-Nation article, this one focusing on the Weider Principles. In case you don't know, the Weider Principles are a set of exercise guidelines compiled by Joe Weider, who built a fitness empire that includes many of the popular fitness magazines and bodybuilding contests. Joe has been maligned by many in the field (and in some cases rightly so) for perpetrating a variety of exercise and nutritional myths. But Joe was a visionary and in our article, 6 Lessons Learned from the Master Blaster we objectively delve into recent research that has validated a number of Joe's principles and provide recommendations for practical application of the relevant principles.
3) Speaking of Bret Contreras, he has teamed up with physical therapist Jonathan Fass for a new podcast venture called, The Strength of Evidence. It's a really great listen filled with top-notch info from two really smart guys.
4) Here is a video clip from my lecture at the recent Fitness Education Institute conference in New York City. In this clip, I discuss the importance of adopting an evidence-based approach to training. Many people have a misconception as to what "evidence-based practice" really entails, and here I clarify its meaning and discuss why it is so vital to optimal fitness results.
embedded by Embedded Video


5) My new book, The MAX Muscle Plan is set to be released next month. The book details a six month periodized routine designed to maximize muscle development, providing both the scientific basis of how muscles grow as well as detailing every exercise, set and rep of the program. I'm really pumped (no pun intended!) for its release. Much more on this over the coming weeks.
That's all for now…
Brad