It's been a while since I've posted some thoughts and musings, so here they are in no particular order…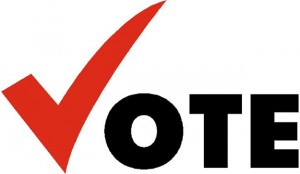 I am running for a seat on the board of directors at the National Strength and Conditioning Association. I consider the NSCA to be the world's elite certifying fitness organization, and I am deeply committed to their mission which is to, "…support and disseminate research-based knowledge and its practical application, to improve athletic performance and fitness." If elected, I will work diligently to further this mission and promote the importance of evidence-based practice. That's a promise. If you are an NSCA member, I would greatly appreciate your vote. You can vote at the following link: NSCA Board of Directors. All members should have received a password from the NSCA on or about May 1, 2012. If not, you can call them at 800-815-6826 to get your password.
My good friends Bret Contreras, Nick Tumminello, Alan Aragon, and Lou Schuler will be presenting at the upcoming Fitness Summit next week on May 18th and 19th. The conference is being held in Kansas City and is reasonably priced. You simply cannot assemble a better group of fitness speakers than this! It is destined to be an awesome event.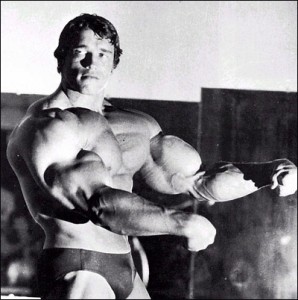 I recently co-authored another article for T-Nation with the aforementioned exercise guru, Bret Contreras, titled, 5 Things We Can Learn from Arnold About Building Muscle. It's a fun little article where we discuss the scientific basis behind some of the techniques that the Governator used in becoming the most successful bodybuilder of all time. And Arnold was definitely ahead of his time!
There's a disturbing trend in the gym these days where a growing number of people perform "unusual" exercises seemingly just to look cool. Such exercises will often involve the use of unstable implements, weighted vests, or hanging movements that resemble kids playing on monkey bars. Now I'm not disputing that some of these exercises may have merit under the proper circumstances. But herein lies the rub: I get the distinct impression that most of the offenders have no clue what they are trying to accomplish other than to perform something different and distinct so that they'll be noticed. Don't fall into this trap! Everything you do in the gym should have a clear purpose, one that is directly related to your goals and abilities. Simply being different for its own sake is not going to improve your results. In fact, it is bound to impair your progress. Have a proper plan, execute that plan, and then allow time for recuperation. That is the key to fitness success.
Speaking of disturbing trends in the gym, here's one that's at the top of the list: Filling up a one-gallon jug at the water fountain when there's a line of thirsty lifters waiting to get a drink! Have some courtesy. Don't be a boor. It's not just proper gym etiquette, it's basic common sense.

As mentioned in a previous post, I had a peer-reviewed article on the potential role of muscle damage in promoting muscle development accepted for publication. I'm happy to say that the article, Does exercise induced muscle damage play a role in muscle hypertrophy, was just published in the current issue of the Journal of Strength and Conditioning Research. I plan on investigating the topic in future research so stay tuned for further info…
Dean Somerset wrote a very good article called Fitness Myth Busters. One of my hobby horses is to debunk the seemingly endless array of myths that abound about exercise and nutrition. Dean did a great job tackling a few of the more common ones. Give it a read.
I'll be speaking at a number of conferences over the next several months. First up is the Fitness Eclipse in New York City on June 29, 2012. I'll be speaking on Facts and Fallacies of Fitness, debunking some of popular fitness myths and misconceptions. Next up is the NSCA National Conference taking place in Providence, RI from July 11th to 14th. This is always such a great event and one of my favorite venues to both present and attend. I'll be doing two lectures here: a 2-hour precon titled "Scientific Muscle: A Periodized Approach to Maximizing Muscle Development" where I'll delve into the mechanisms of muscle hypertrophy and how science can be blended with art to customize a routine that optimizes growth. I'll also be doing a general session on "Metabolic Resistance Training" where I'll discuss the benefits of various lifting strategies designed to optimize fat loss while maintaining lean muscle. In August, I'll again be presenting at CanFitPro in Toronto. This is Canada's largest fitness show and regularly attracts several thousand fitness enthusiasts. I'm speaking on a variety of topics here and will also be giving a consumer-oriented talk at the exhibitors show. Dates for the event are August 15th through 19th. In September, I'll be participating in a discussion panel-type event at the NSCA Northern California State conference in Sacramento. More to come on this shortly. Finally, I'll be speaking at the American College of Sports Medicine annual New York Chapter meeting in New York City this November. I will post details of this event when available.
That's it for now. Until next time…
Brad